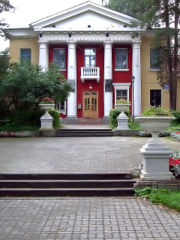 RCDL 2008
RCDL 2008
- the Tenth Anniversary conference of the RCDL series took place on October 7-11, 2008 at the
Joint Institute for Nuclear Research JINR
, Dubna, Russia.
Dubna
is a quiet and pleasant town 130 km north of Moscow on the picturesque banks of the Volga river.
DAMDID 2022

October 4-7
Saint-Petersgurg, Russia
Submission deadline:
April 22, 2022.
For the sixth time RCDL2008 hosted collocated workshop on evaluation of information retrieval systems (ROMIP 2008).
Conference materials: